Episodes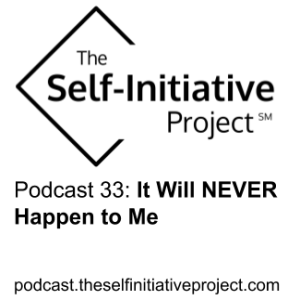 Monday Dec 21, 2020
Monday Dec 21, 2020
The Self-Initiative Project, Podcast 33, It Will NEVER Happen to Me

Think so? Apathy or optimism bias may have some people under their spells. No matter the cause, here are six stories to the contrary in this episode including:
An active-duty Marine robbed at gun point
A 16 year old babysitter dealing with a drunk neighbor with a shotgun
A personal vehicle broken into and items taken even though parked under street light and with doors locked
And more...
Learn if they saw it coming, would they have ever expected something like it to have happened to them, what they might have done differently, and how has it effected how they go about their personal safety.
Sit back. Relax. And listen.
Follow up:
Podcast 34 - How to Better Avoid, Respond, and Recover If It Does Happen